If you are an Italian chick, you therefore have a unique strand of DNA.
This strand of DNA allows you to specifically walk in heels in Rome. Full stop.
In my 18 days here so far, I have schlepped around in my rose gold flats watching (drooling) as Italian women teeter their way around in the highest of heels.
They negotiate their way with effortless swagger across the cobbled stones.

Harumph.
I remember asking my aunt Kathy (connoisseur of all things footwear/self confessed shoe addict) if i should consider taking a pair of heels with me. Her response?

''Are you a woman?'' she replied sans shoulder shrug.
With all the anticipated walking/exploring (and limited kg allowance for the flight), I played safe and brought 3 pairs of flats instead.
Now I look on with envy and awe...........
So I've been diving into most shoe shops (much to Alessio's amusement and patience) in hopes that a pair will just call to me.
''Nancy......I am here! pick me! pick me!''
But nothing. Niente. Zilch.
It seems like there is a standard divide between 'whoa!, holy cow!' expensive (albeit rocking shoes) and 'whoa! that's cheap! (yeah.....cheap ass nasty)' If i do find a pair i semi like, they don't have my size. It seems that a 39 (size 6) is a little on the large size for womens feet in Italy.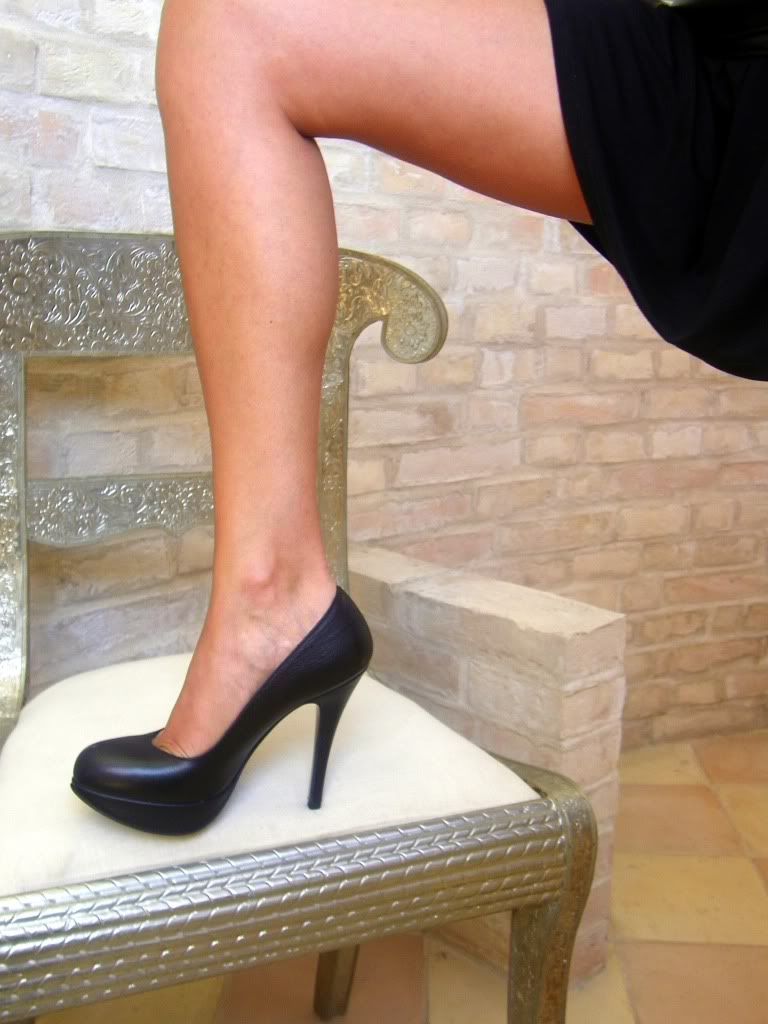 FYI.........GIVE ME those legs
So the search continues.....we've now likened this search to Dante's circles of hell.
I think i'm stuck between the 1st and 2nd cirlcle. ''Lust'', ''Limbo''
It's a shoe limbo.